Progressive Librarians Guild @ UBC
have you ever thought "librarianship is a little... white/hetero/ablist/gendered"?
yeah, we think that too. let's fix it.
---
| | |
| --- | --- |
| Audre Lorde was a Caribbean-American writer, radical feminist, womanist, lesbian, and civil rights activist. Her work gained both wide acclaim and wide criticism, due to the elements of social liberalism and sexuality presented in her work and her emphasis on revolution and change. Oh, and she was also a librarian. From http://en.wikipedia.org/wiki/Audre_Lorde#mediaviewer/File:Audre_Lorde.jpg | |
---
Our parent organization's commitment:
PROGRESSIVE LIBRARIANS GUILD IS COMMITTED TO:
PROVIDING A FORUM FOR THE OPEN EXCHANGE OF RADICAL VIEWS ON LIBRARY ISSUES.
CONDUCTING CAMPAIGNS TO SUPPORT PROGRESSIVE AND DEMOCRATIC LIBRARY ACTIVITIES LOCALLY, NATIONALLY AND INTERNATIONALLY.
SUPPORTING ACTIVIST LIBRARIANS AS THEY WORK TO EFFECT CHANGES IN THEIR OWN LIBRARIES AND COMMUNITIES.
BRIDGING THE ARTIFICIAL AND DESTRUCTIVE GAPS BETWEEN SCHOOL, PUBLIC, ACADEMIC AND SPECIAL LIBRARIES, AND BETWEEN PUBLIC AND TECHNICAL SERVICES.
ENCOURAGING DEBATE ABOUT PREVAILING MANAGEMENT STRATEGIES ADOPTED DIRECTLY FROM THE BUSINESS WORLD, TO PROPOSE DEMOCRATIC FORMS OF LIBRARY ADMINISTRATION, AND TO FOSTER UNITY BETWEEN LIBRARIANS AND OTHER LIBRARY WORKERS.
CRITICALLY CONSIDERING THE IMPACT OF TECHNOLOGICAL CHANGE IN THE LIBRARY WORKPLACE, ON THE PROVISION OF LIBRARY SERVICES, AND ON THE CHARACTER OF PUBLIC DISCOURSE.
MONITORING THE PROFESSIONAL ETHICS OF LIBRARIANSHIP FROM A PERSPECTIVE OF SOCIAL RESPONSIBILITY.
FACILITATING CONTACTS BETWEEN PROGRESSIVE LIBRARIANS AND OTHER PROFESSIONAL AND SCHOLARLY GROUPS DEALING WITH COMMUNICATIONS AND ALL THE POLITICAL, SOCIAL, ECONOMIC AND CULTURAL TRENDS WHICH IMPACT UPON IT WORLDWIDE, IN A GLOBAL CONTEXT.
- FROM WWW.PROGRESSIVELIBRARIANSGUILD.ORG
Powered by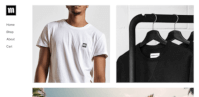 Create your own unique website with customizable templates.